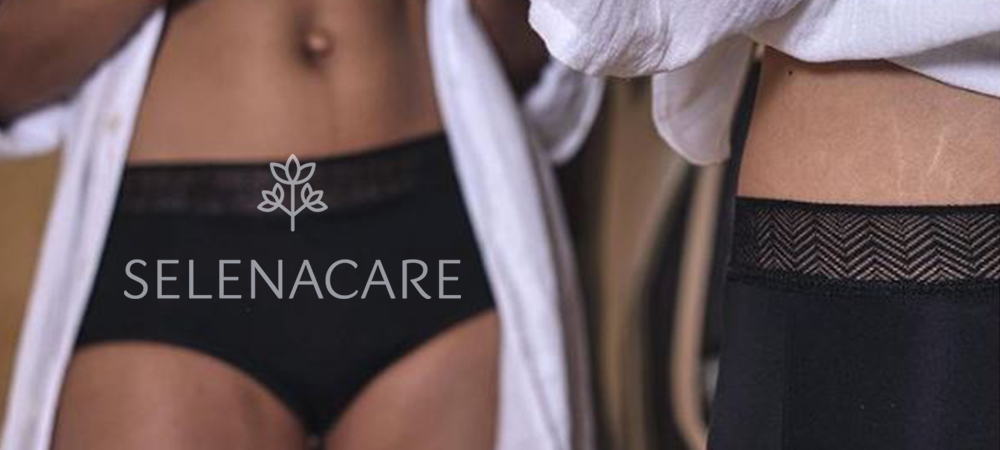 Selenacare, a sustainable alternative to disposable sanitary products was created with women in mind.
All of Selenacare products are made with SELENAtec, multi-layered fabric technology. Our undergarments consist of a working top layer which quickly absorbs fluids and draws moisture away from the skin surface, providing relief from dampness and keeping you dry. An antibacterial is integrated into the top two layers, which prevent unpleasant odors and bacterial growth.
Subsequent layers are very absorptive, with our bladder leak undergarments including a super absorbent polyester core layer.
A breathable polyurethane and polyester layer follow these absorptive layers, which is microporous for air circulation but prevent liquid from penetrating. An outermost layer consisting of a soft fabric ensures comfort with a cotton or nylon spandex combination.
Despite these layers, the fabric technology is ultra-thin at less than four millimeters. Our SELENAtec multi-layered fabric technology provides comfortable leak-proof protection.