DESCRIPTION
Are you looking to switch from single-used sanitary product to something more sustainable yet you are not completely comfortable with the idea of ditching sanitary products altogether?
How about starting with Selenacare Washable Panty Liner, our sustainable alternative to disposable panty liners. They provide comfortable leak-proof protection for light menstrual flow and for daily wear. Made with their unique SELENAtec multi-layered fabric technology, they also provide additional coverage with menstrual cups or tampons.
Selenacare Washable Panty Liner is available in universal size that is inserted and fixed on the underpants instead of adhesion.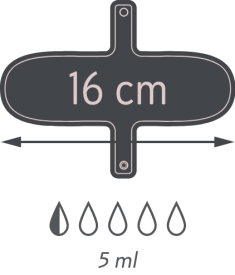 Length: 16 cm
Snap closure
Made with Oko-Tex approved antibacterial fabric
Suitable for very light flow
German Packaging
MATERIAL
The special and unique thing about the Selenacare Washable Panty Liner is innovative multi-layered technology SELENCAtec. Each layer has an individual function. The layer attached to the body transfers the moisture into the panty liner. This is absorbed in the next layer so that there is no feeling of wetness while wearing the panty liner. This layer also provided with an antibacterial protection to counteract the multiplication of bacteria and prevent unpleasant odours. This is followed by the breathable and leak-proof protective membrane made of skin-friendly material.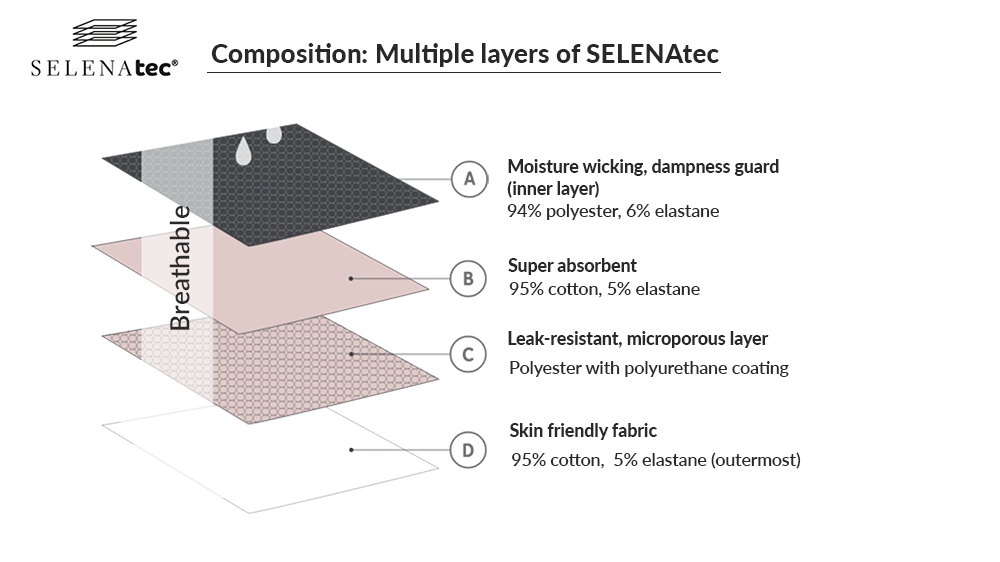 INSTRUCTION
Rinse, wash and reuse
Selenacare Washable Panty Liner is easy and uncomplicated to reuse. Rinse with cold water after use, wash at 30 degrees and allow to air-dry
We do not recommend using bleach or fabric softeners so that the suction power is not negatively affected